Mediation
"I was ruined but twice: Once when I lost a lawsuit and once when I won one."
— Voltaire
Often, parties in dispute need someone with the patience and perseverance to see a difficult conversation to its end. They need someone they can trust, whose judgment will assist them in assessing their situation, and who has the negotiation skills to achieve an agreement. Steve's commitment to each client is that they will be heard, respected, and assisted in reaching an informed, realistic agreement.
A skilled mediator can make the difference between a dispute reaching a swift and fair settlement and one that involves prolonged litigation. Steve has mediated disputes in many areas, including contracts, workplace, business, personal injury, probate, non-profit, and property. His responsive approach can include facilitative, evaluative, and transformative techniques while his experience and communication skills enable him to build trust with each party. Framing discussion with realistic assessments helps each side make tough decisions en route to settlement.
Counseling Your Client on Mediation
Some cases just will not settle without a neutral third party, a mediator, to facilitate the interaction of parties in dispute. When the time and cost of resolving issues is prohibitive, or ongoing relationships should be preserved, a mediator can help parties overcome impediments and reach an agreement. In addition, since participation is voluntary, clients stay in control of the process and have ownership of the outcome. The mediator helps the parties:
work through the emotional context
take a realistic view of the situation
understand their own needs and interests
consider creative solutions
communicate offers and provide assessments to the opposing side.
Disputes may be difficult to resolve for many reasons: strong emotions, unrealistic expectations, limited focus on the possible outcomes, poor communication, lack of trust, or lack of information. A mediator can help parties overcome these impediments to reach an agreement. Most of the country's largest companies use mediation to help resolve disputes. Mediation not only saves the time and money spent on a trial, but often produces a more optimal agreement that better encourages compliance and preserve relationships among parties that must continue to work together. Since participation in mediation is voluntary, clients control the process and own the outcome.
When is Mediation the Best Choice?
Mediation is likely your best course of action if any of the following are true:
You need to resolve this distracting dispute as quickly as possible
Financial and time costs make this lawsuit impracticable
You want more control over the outcome of this litigation
A judge can't provide the best outcome of this dispute
The dispute is destroying a long-term relationship
Emotions, lack of trust, or unrealistic expectations blocking resolution
The case requires confidentiality rather than a public trial
Multiple parties making this dispute too complicated to negotiate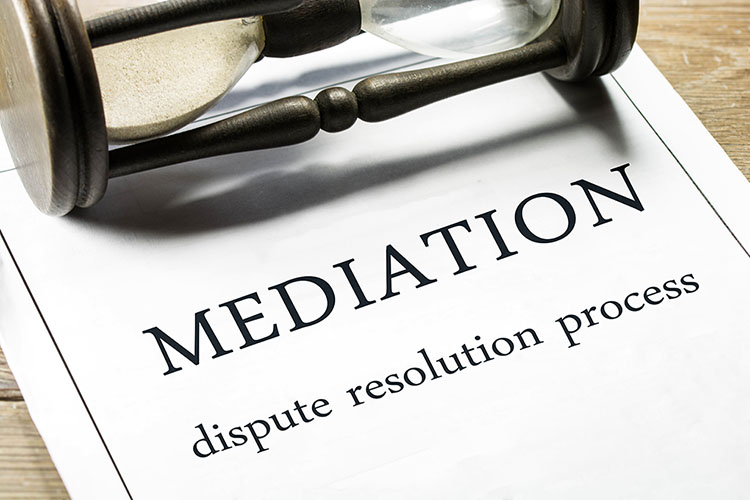 Subjects of Mediations
False Claims Act
Personal Injury
Employment
Discrimination
Property
Landlord Tenant
Whistleblower
Appellate
Commercial
Nonprofit
Probate/estates
Torts
Contract
Construction
"I have worked with many mediators, and have mediated over 50 cases myself, and can unequivocally say you are one of the best."
Senior partner at McGuire Woods